Painted Feature Wall
Using nothing but paint, masking tape and a little imagination; you can create a truly unique feature wall with ease. We've outlined some stunning effects below to spark your inspiration.
And if you need a little help – just pop in-store or check out http://www.dulux.co.nz/colour for some extra colour inspiration.
Images courtesy of Dulux. Photography by Lisa Cohen, styled by Bree Leech.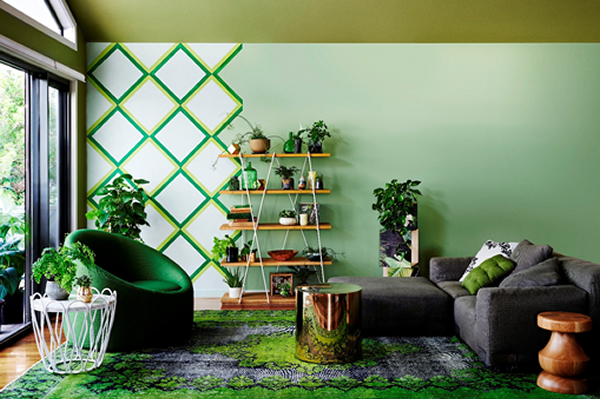 GEOMETRIC DESIGNS
This design brings the outside in, mimicking trellis in bold greens to introduce the colour-scape in the rest of the room.
OUR COLOUR PALETTE (ABOVE IMAGE)
Dulux Matamata
Dulux Sandringham
Dulux Shotover Street
Dulux Okains Bay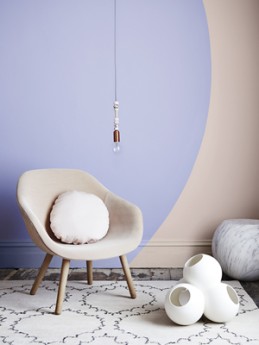 ARTY MOUNTAIN-SCAPES
This simply marked mountain-scapes show how colour can be used to heighten a design's effect. Choose subtle mossy colours create an open feel to the room, or go dark for a dramatic and moody effect.
OUR COLOUR PALETTE – MOSSY TONES
Dulux Avalanche Creek
Dulux St Clair Half
Dulux Tauherenikau
SOOTHING CURVES
This curved separation provides an elegant and soothing atmosphere and draws in the colours of the furnishings for a cosy feel.
OUR COLOUR PALETTE (ABOVE IMAGE)
Dulux Lake Aviemore
Dulux Ngongotaha